Second Sunday, from 09/10/2017 to 05/13/2018, 10:00 AM - 11:00 AM
Random Acts of Presence: December 10th
The December Game On event occurred this past Sunday morning. If you passed by the CLC kitchen a crew of more than twenty children, youth, and adults were busy preparing a meal for the Beacon homeless shelter. In less than an hour the group created from scratch Turkey Shepherds' Pie, Banana Cream dessert with apple slices and garlic bread for sides, along with "sweet" table decorations. The gift of everyone's presence working together made it possible to serve about fifty people a delicious supper. Several 8th graders and their covenant partners selected this project to do together. Maia D. enjoyed making parts of the meal and then was one of the servers too. She commented on how appreciative and complimentary the men were. Luke V. was worried it might be awkward eating supper with the men but was surprised how easy it was to talk with them and learn about their stories. "The experience was well worth it. Everyone was so grateful!"
After the meal, Director Steve Roe gave the group a tour of the buildings, sharing highlights of the ministry. A special thanks to all who shared their time and talents to make this happen.
Merry Christmas blessings, Laura Stover
Reminder to all there will be Faith Alive time on Sunday, December 17th but we will not have it on December 24th or December 31st.
Coming in January the Game On word is Practice!!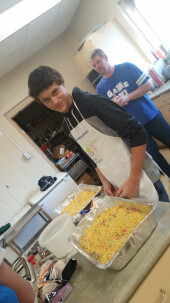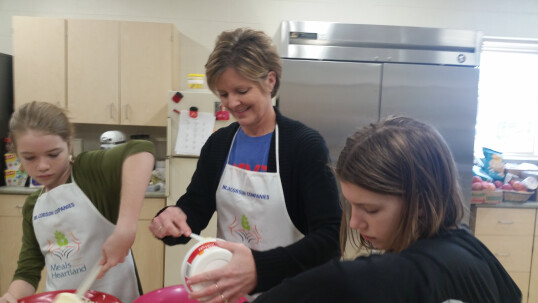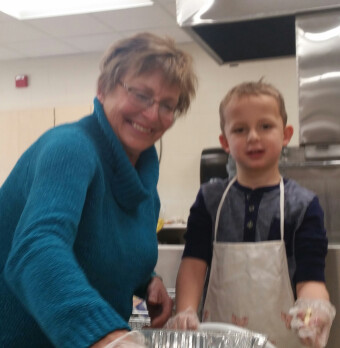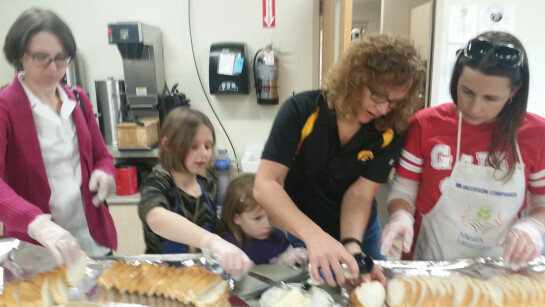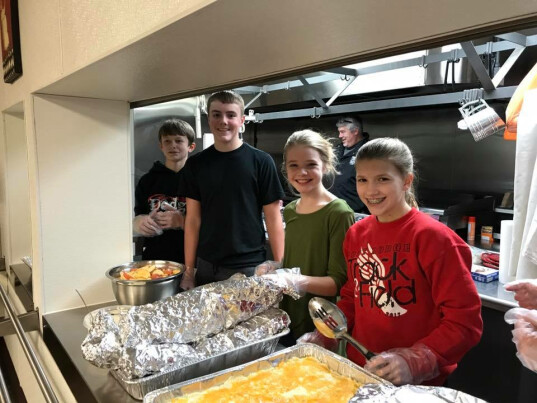 Game On Memory Verses:
September ~ Ephesians 4:4-6 There is one body and one Spirit, just as you were called to one hope when you were called; one Lord, one faith, one baptism; one God and Father of all, who is over all and through all and in all.
October ~ Romans 12:2 Do not conform to the pattern of this world, but be transformed by the renewing of your mind. Then you will be able to test and approve what God's will is - his good, pleasing and perfect will.
November ~ Hebrews 4:12 For the word of God is living and active. Sharper than any double-edged sword, it penetrates even to dividing soul and spirit, joints and marrow; it judges the thoughts and attitudes of the heart.
December ~ Acts 20:24 However, I consider my life worth nothing to me; my only aim is to finish the race and complete the task the Lord Jesus has given me - the task of testifying to the good news of God's grace.